Cross-
Platform

App Development

In today's emerging technical world, Cross-Platform App Development always speaks for itself, which gravitates people, as it eliminates the efforts to develop different apps for the development platforms. So, what you are waiting for, your search ends here only. We at Synarion IT Solutions, strive to provide you with the best experiences like the ones you get from Xamarin Cross-Platform app development, as our highly technical skilled developers understand that an app needs to be more appealing and user-friendly in the pathway. Bringing this to our vision, we have come up with top technologies including HTML-5 & XAMARIN that offer the same functionality on different platforms which interacts with the users cleverly and satisfies their needs.

Call now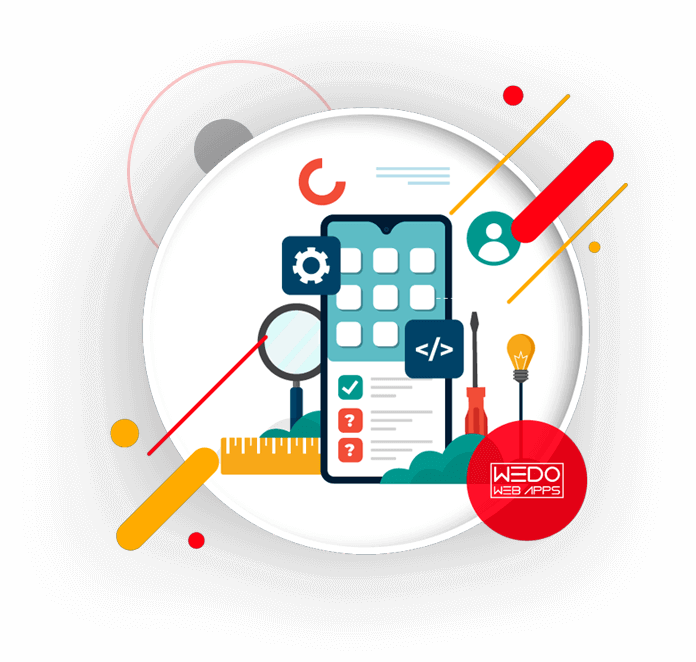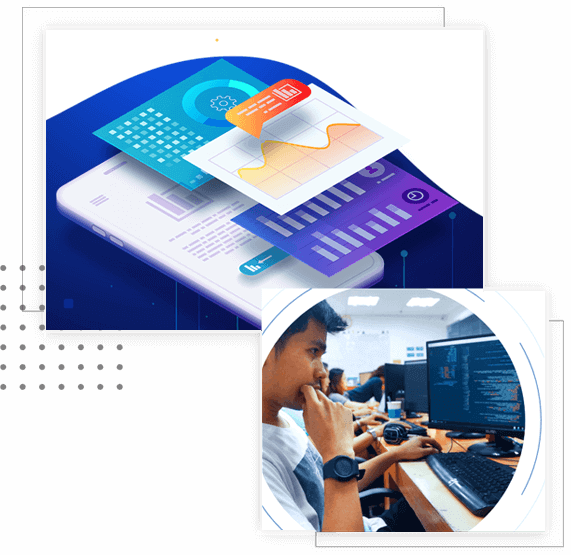 Best Cross-Platform App Development option
Providing you user intuitive and advanced features apps
Enabling you to experience the touch of top technologies and frameworks like react native, xamarin and native script.
Different Mobile Platforms
Affordable and Feature Rich Apps
High-performance Apps
Scalable and Reusable Code
Custom Apps With Native Feel
Expert in Java, Html5, Jquery
Sneap peak on our latest Cross-Platform Hybrid Apps Customized cross-platform app development to keep you ahead in your business
Keeping pace with changing technologies for mobile app development! We have experience and specialty in developing multi-platform app solutions for Android as well as iOS devices using the same IDEs, Languages, and APIs. The various sort of cross-platform services and solution we provide are At Synarionit, we value your expectations. Thus, we try our best to provide you with tailored apps that not only live up to your expectations but introduce you to an all-around revolution in the world of cross-platform development.
Classified Apps
Enterprise Apps
Dating apps
On-demand Apps
Social Network Apps
Business Applications
E-commerce Apps
Business apps
Location-based apps
Cross-platform Desktop Apps
Location-bases Application
Cross-Platform mobile development apps
Amongst all Cross-Platform development giants, we offer the best & powerful backend framework to enable greater flexibility. Our frameworks include sencha, Ember.js, and jQuery that provide a distinctive edge to client businesses. Our team of experts is pro in building market-reachable apps in no time and make them accessible to you as per your requirement. Our Cross-Platform mobile app development technology works faster than most other applications in the industry.
Our skilled designers and Cross-Platform app developer team try their best to ensure that you get an app with optimum features, a high degree of advancement, and maximum functionality for a seamless experience. You can also hire Cross-Platform app developer from our team and get an app customized to your choice.
RAPID APPLICATION TIME

We have a very flexible and agile team which will enable you to work according to your comfort. We are quick in building apps that reach the market in no time as per your timetable and schedules

CONNECT WITH OUR EXPERTS...

Synarion IT Solutions optimized the apps that they perform better not only in pure OS experience but also in native OS. The apps are tailored to give a better appearance and polished look so they give you the Native feel.

CHEAP DEVELOPMENT COST

As we use open source cross-platform technologies, our cost of development is less than the other competing companies. Enabling you to save hundreds of dollars on the cost and providing you better and more fast updates.

MARKET READY CROSS-PLATFORM APPS

We build apps which are able to run on multiple cross-platform delivering you true hybrid apps. The apps developed by us are market ready as they are tested for quality by multiple professional and a dedicated testing team.

HIGH PERFORMANCE ON ALL DEVICES

Synarion IT Solutions provide great performance regardless of different platform and device. The app will be more prone to fast response than other apps and give you more options.

SEASONED DESIGNERS

Our designers make sure that you get feature rich, advanced technology, a highly functional app which will provide you seamless performance and are user interactive so you can get the premium experience.

POWERFUL MOBILE BACKEND

We provide one of the best mobile backend frameworks so that you can have advanced technologies with greater flexibility. We use frameworks like sencha, Ember.js, and jQuery so that you always have an edge in your business.

CONNECT WITH OUR EXPERTS

gain the benefits of cross-platform... with our experienced and expert app developers!!
Talk to
experts
It is essential while you are on a development path for a cross-platform app that the app looks more appealing and are user interactive so more people can adapt to it easily. An app should look attractive and has almost same functionality and features on different platforms. Here you can notice the difference by choosing us as your technology partner for various cross-platform app development. We use a number of top technologies, empowering you
Have an App Idea?
Convert your app idea into a profitable business.
Work done with
Our Clients
Our Latest Blogs
Keep abreast with the latest tools and technologies out there in the digital world
View All Blogs
The Role of AI in Matrimonial App Development

The entire process of matrimonial app development has transformed in the recent period. This happened mos...

Continue Reading

Content Marketing 2.0: Trends and Tactics for the New Year

Digital marketing has become very competitive these days. It is no longer a choice but a necessity to keep up with this race. The content marketing industry is getting ready for another transformation...

Continue Reading

How to Choose the Right Game Development Company for Your Project

Gaming is popular among people of all ages and backgrounds. If you have an incredible game idea and want to make it happen, then you need the help of a ...

Continue Reading
Builds Trust

with the advanced solutions and innovative search

The developers with experience of more than 10+ years in the industry smartly lead the solutions. The reason is that we are reviewed by all the most trusted top firms and platforms.